Welcome to
DLS Home Inspections LLC
Albuquerque, New Mexico
Past President New Mexico Chapter of -NACHI-
Dale Staben at DLS Home Inspections LLC
Has been in the Property Inspection and Maintenance business for 20 plus years performing
Apartment Maintenance, Home Inspections, Commercial Inspections, and 203K inspections for HUD Remodel loans
Dale is also Certified by the Inter-National Association of Certified Home Inspectors
With Dale's property managing experience, his maintenance repair experience, Certification and ongoing continuing education to remain a member of INTERNACHI,
Dale knows what to look for during an inspection.
Give Dale a call at
505-450-7640
( please, no calls after 10pm )
Home inspections and Commercial Inspections NM License #-HI0096
DLS also offers DRAW INSPECTIONS and LEASE INSPECTIONS for banks and Financial Institutions INSURANCE UNDERWRITERS INSPECTIONS and NEW CONSTRUCTION INSPECTIONS .
Dale is also a 203-K HUD Consultant Hud-ID# D0932
---
Manufactured Home Foundation Certifications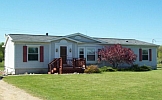 If you are selling or buying a manufactured home, then most likely a foundation certification will be required. For all FHA and VA loans, an engineer's foundation certification is required that states that the home is placed on a permanent foundation that complies with the "HUD Permanent Foundation Guide for Manufactured Homes", dated 1996 by the US Department of Housing and Urban Development (HUD).

We have partnered with the engineers at Foundation Certifications to provide a turn-key foundation certification service to you. You may place your order online by going to http://www.FoundationCerts.com/order.
---
---
Thinking about buying a home in Albuquerque or elsewhere in New Mexico?
DLS offers a virtual walk through with pictures and descriptions at Special prices for out of state buyers who just don't have the time to come here to look at every home they are interested in
Just give me a call and I will be your Cyber Guide for your home shopping experience in New Mexico
---
Houston Real Estate & Condos For Sale
---
CERTIFIED Home Inspector for Buyers and Sellers. Serving the Tampa Bay area.
ICC Certified for residential home inspections. Building, Electrical, Mechanical, Plumbing.
Member, National Association of Certified Home Inspectors.
---